About Us
The Vision Gallery is a fine arts gallery representing over 300 regional artists, and home to one of two Art-O-Mats in Chandler. The other Art-O-Mat is located in the Chandler Center for the Arts. Discover a varied palette of original artworks from oil and acrylic canvasses, to ceramic works, sculpture, jewelry and more.
The Vision Gallery is a non-profit gallery managed by the Chandler Cultural Foundation. Exhibits are rotated on a regular basis. A portion of all art sales are used to fund the Vision Kids Program, a series of art education workshops offered to the community free of charge. Artworks are juried into the gallery in January and June of each year.
If you are interested in the Vision Gallery and its programs, please contact the Gallery at 480.782.2695 and asked to be placed on our mailing list. Both e-mail and regular mail options are provided. For more information about the Chandler Cultural Foundation and the Chandler Center for the Arts, visit their website at www.chandlercenter.org.
COVID Safety
We have taken care to ensure Vision Gallery can operate safely for both visitors and staff, and we kindly ask that you keep these precautions in mind when you visit:
• Please do not visit the gallery if you suspect you might be ill
• Keep at least 6 feet of distance between yourself and other visitors, as well as Vision Gallery staff
• We will be limiting the capacity of the space to ensure that everyone can safely practice physical distancing; please do not visit in groups beyond those that belong to your household.
• We strongly encourage wearing a face covering in the gallery
• Please only touch merchandise with intent to purchase; payment via credit card or touchless payment is encouraged
• If you are interested in arranging a curbside pick-up of merchandise from our gift shop, contact us! We are happy to accommodate those who may not wish to enter the gallery.
For everyone's safety, our staff will be wearing personal protective equipment and practicing comprehensive disinfection of commonly-touched surfaces. Hand sanitizer will be available for your use, which is encouraged. We appreciate your consideration.
The Vision Gallery offers its Vision Kids Programs in a variety of media and all classes are taught by local professional artists. The classes are offered to the Phoenix metropolitan community free of charge to the participants, and are underwritten by individuals, corporations, and grant funding.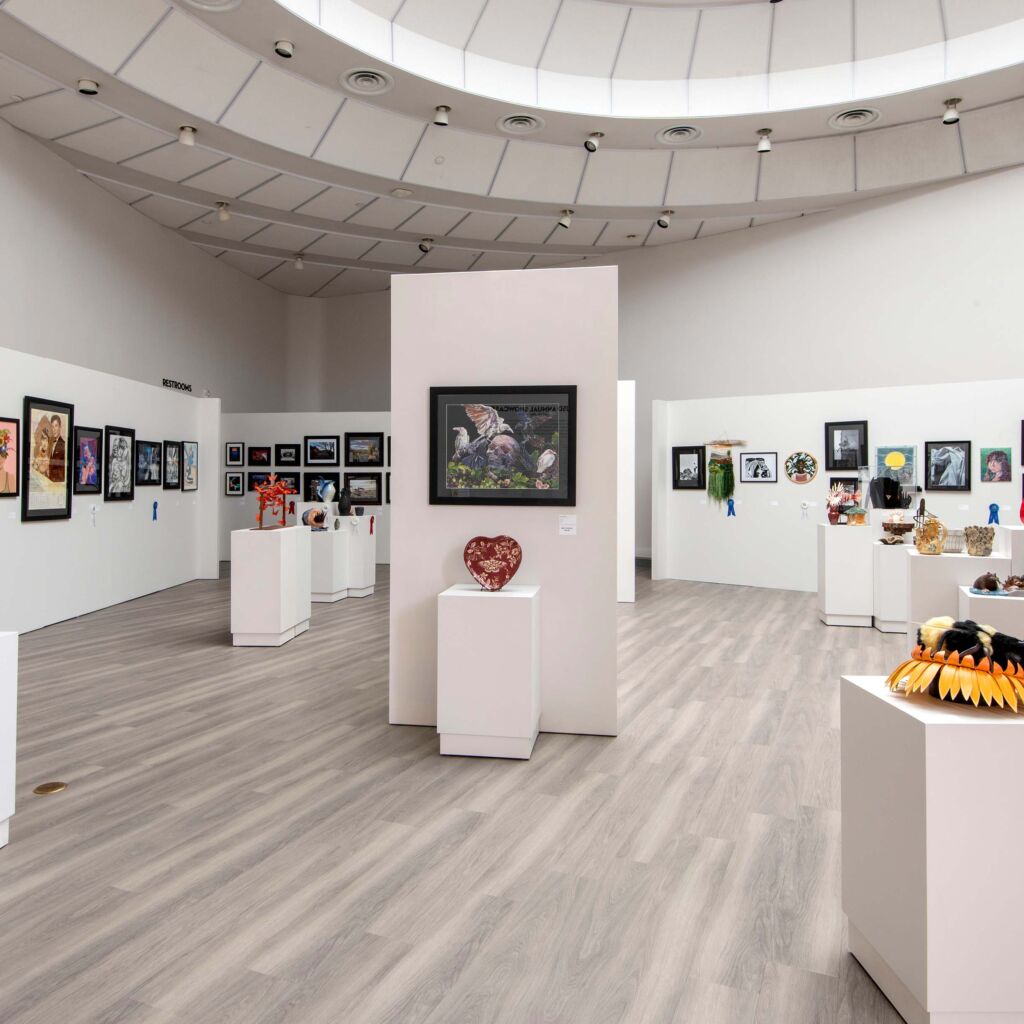 The Gallery at the Chandler Center for the Arts is curated by the Vision Gallery as part of the Arts Center Division of the City of Chandler. Both galleries are non-profit art galleries managed by the Chandler Cultural Foundation and host six to eight exhibitions per year.
Vision Gallery in the News
The Vision Gallery, Gallery at the CCA, and Chandler's Public Art program are regularly featured in local media outlets including the SanTan Sun News, Phoenix New Times, AZ Redbook, and KJZZ. Read recent stories and find links here.
Sign up for our latest newsletter to find out about upcoming exhibitions and events.