Vision Kids Program
Vision Gallery hosts VISION KIDS, a series of art classes taught by professional artists for kids ages six to sixteen, offered free of charge. VISION KIDS students come from all areas of the Valley and represent a wide array of diverse backgrounds; anyone can participate!
Classes are offered on Saturdays during the school year in morning (10am) and afternoon (1pm) sessions. Our students learn techniques in a variety of media including drawing, watercolor, ceramics, photography, and more! VISION KIDS is designed to inspire children's creativity and empower them to integrate art into their daily lives.
The VISION KIDS program provides children with the opportunity to work with a professional artist and create a piece of art that is representative of their own creativity. It gives them the opportunity to develop important avenues for self-expression and an understanding of the creative process.
VISION KIDS is made possible through the support of the Chandler Cultural Foundation, a 501(c)3 organization. Your generous donations help to make visual and performance arts accessible to our Chandler community and beyond.
Spring 2024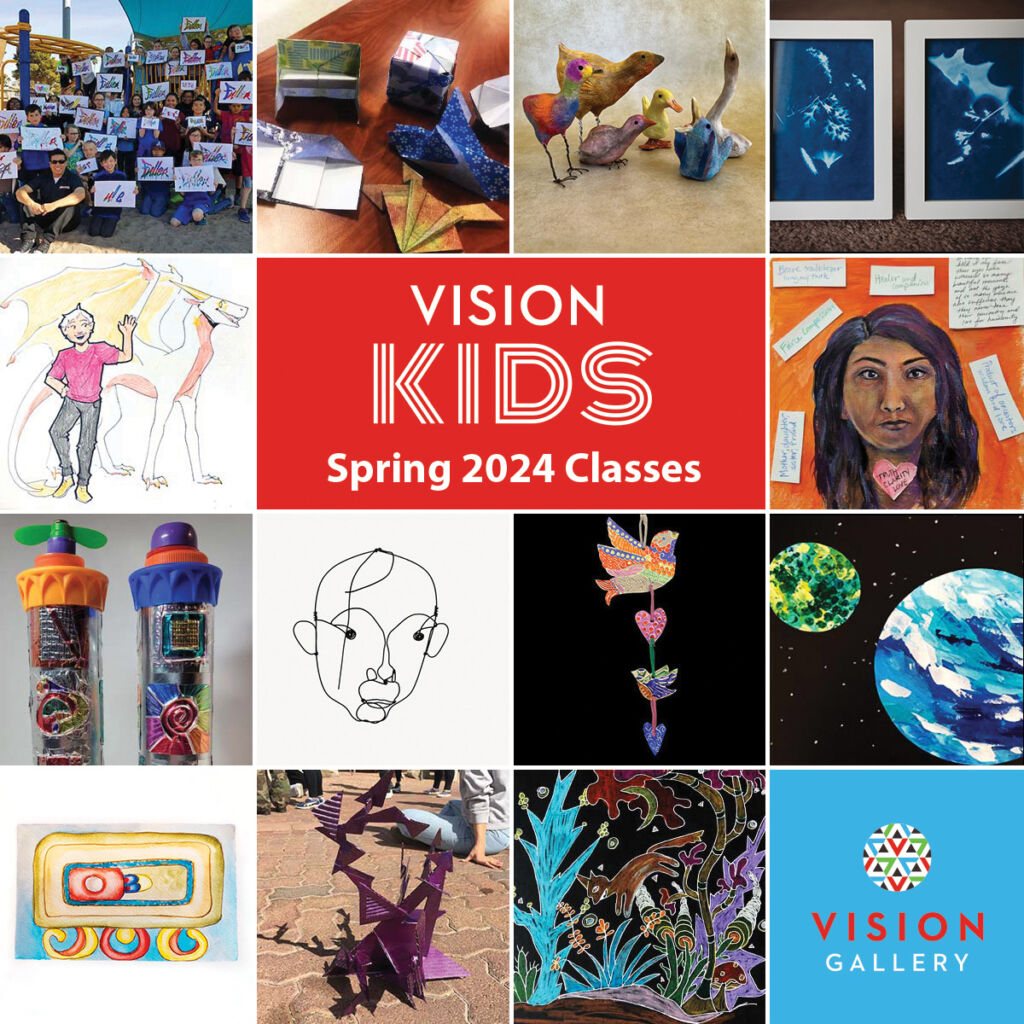 Registration for spring 2024 classes opens on Saturday, December 2 at 10am! We will be hosting in-person classes, one virtual option and one class led in Spanish this semester. Please take a look at the schedule below and take note of the following:
Classes are held on Saturdays at 10am and 1pm. Virtual class will be held via Zoom
There is a 3-class limit per child per semester; if you would like to take more classes, please visit the link above to be added to our Anytime Waitlist to fill classes last-minute.
Register online using the Eventbrite link below
All classes are free to attend, and supplies are provided
Anytime Wait List
So that we are able to serve as many students as possible, families are allowed to register each child for up to three Vision Kids classes per semester. If you'd like to take more than three classes with us, sign up for our Anytime Wait List! You'll be eligible to fill any spots that become available due to last-minute cancellations.
Looking for More Art Activities?
Check out our schedule of art events for all ages! From casual make-and-take activities to full-length classes for adults, there are so many ways to make and engage with art in Chandler.
Registration for Spring Classes Opens December 2
10 East Chicago Street
Chandler, AZ 85225
P: 480.782.2697
E: vision.gallery@chandleraz.gov
M-F: 10:00am – 5:00pm
SAT: 10:00am – 4:00pm
The Vision Gallery offers its Vision Kids Programs in a variety of media and all classes are taught by local professional artists. The classes are offered to the Phoenix metropolitan community free of charge to the participants, and are underwritten by individuals, corporations, and grant funding.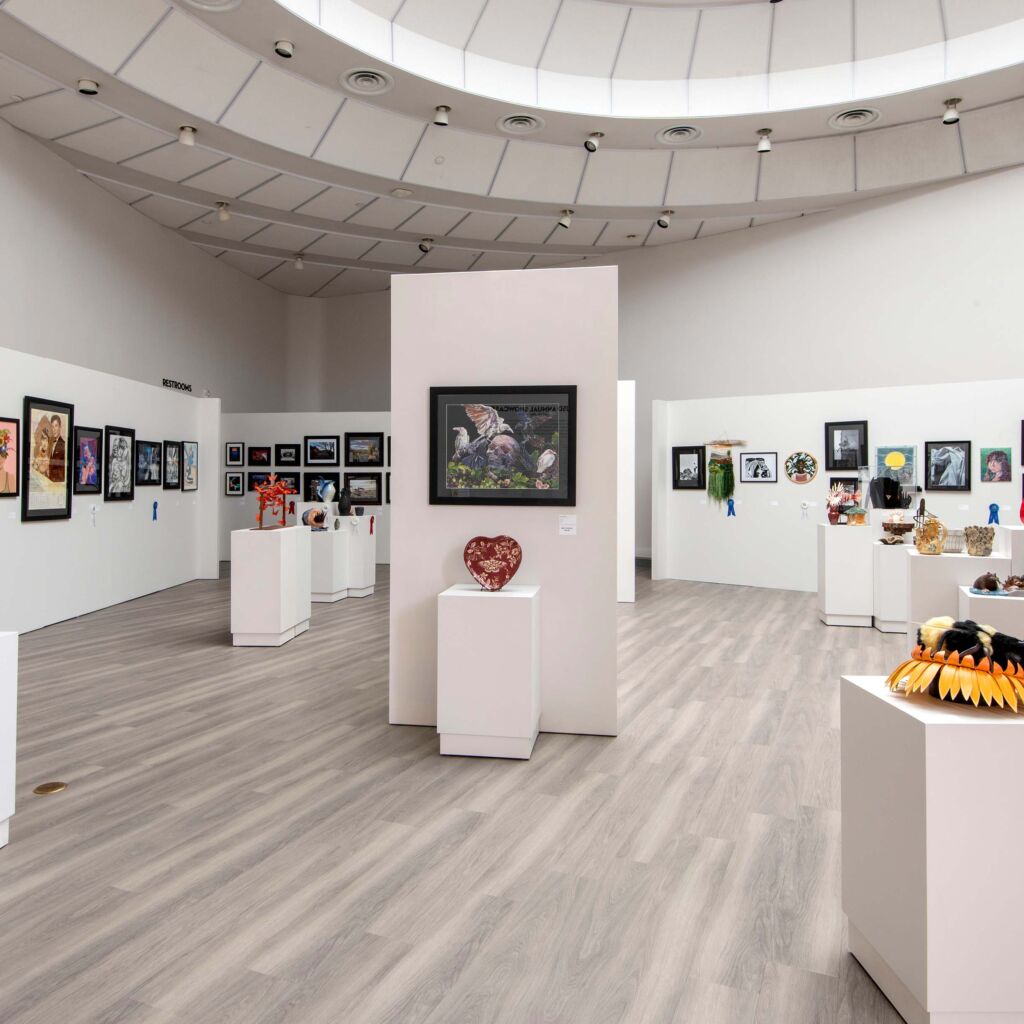 The Gallery at the Chandler Center for the Arts is curated by the Vision Gallery as part of the Arts Center Division of the City of Chandler. Both galleries are non-profit art galleries managed by the Chandler Cultural Foundation and host six to eight exhibitions per year.
Vision Gallery in the News
The Vision Gallery, Gallery at the CCA, and Chandler's Public Art program are regularly featured in local media outlets including the SanTan Sun News, Phoenix New Times, AZ Redbook, and KJZZ. Read recent stories and find links here.
Sign up for our latest newsletter to find out about upcoming exhibitions and events.