Artist Opportunities
Chandler Center for the Arts Lobby Artwork RFQ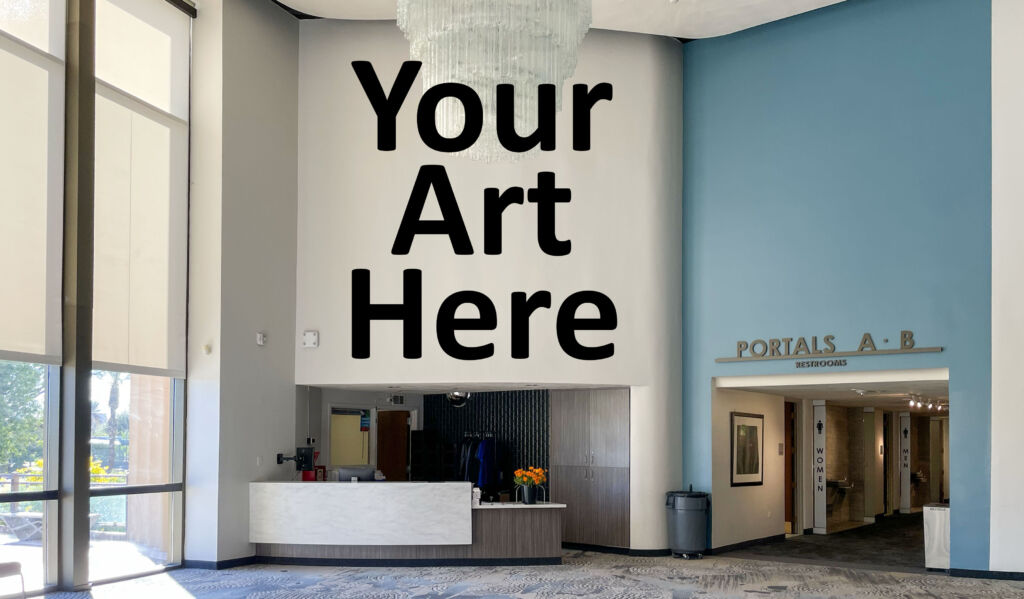 Request for Qualifications
Chandler Center for the Arts Artwork
Budget: $20,000
Deadline – Monday, January 9
11:59 p.m. Mountain Standard Time
The Chandler Arts Commission are looking for an Arizona-based artist or artist team to create an indoor 2D or 3D artwork for the Chandler Center for the Arts (CCA) Lobby. The City would prefer an artwork that is created off-site and then installed in the Chandler Center for the Arts, at 250 N Arizona Ave. The artwork should be roughly 16 feet wide x 16 feet high with depth to be determined. The project budget is $20,000, which will cover all aspects of the project including, but not limited to, design, project management, insurance, materials, and creation / installation. The CCA may also be interested in using aspects of the artwork for additional marketing purposes. Licensing and usage agreements would be part of a separate budget and contract. Apply via the button below.
Submission Criteria – All entries must include:
1. Current contact information, including email and phone number
2. Digital Images: Up to 5 images can be submitted per team and should include past completed projects. Artists are not required to include a proposed original design at this stage. All images should be included in the .pdf file and be 2000 – 3000 pixels in the longest direction.
In one document:
3. A corresponding image list with all pertinent information, including size, date completed, and materials used.
4. Artist/Artist team members' biographical information.
5. If available, submit a current resume or curriculum vitae (CV) including artist(s) accomplishments. Resume or CV should not exceed 2 pages. If a resume is not available or does not accurately represent your qualifications, please submit a list of your artistic accomplishments.
6. An introduction not to exceed 500 words explaining your previous completed projects (if applicable) and any inspirations you will draw on for this project.
Unsolicited Exhibition Proposals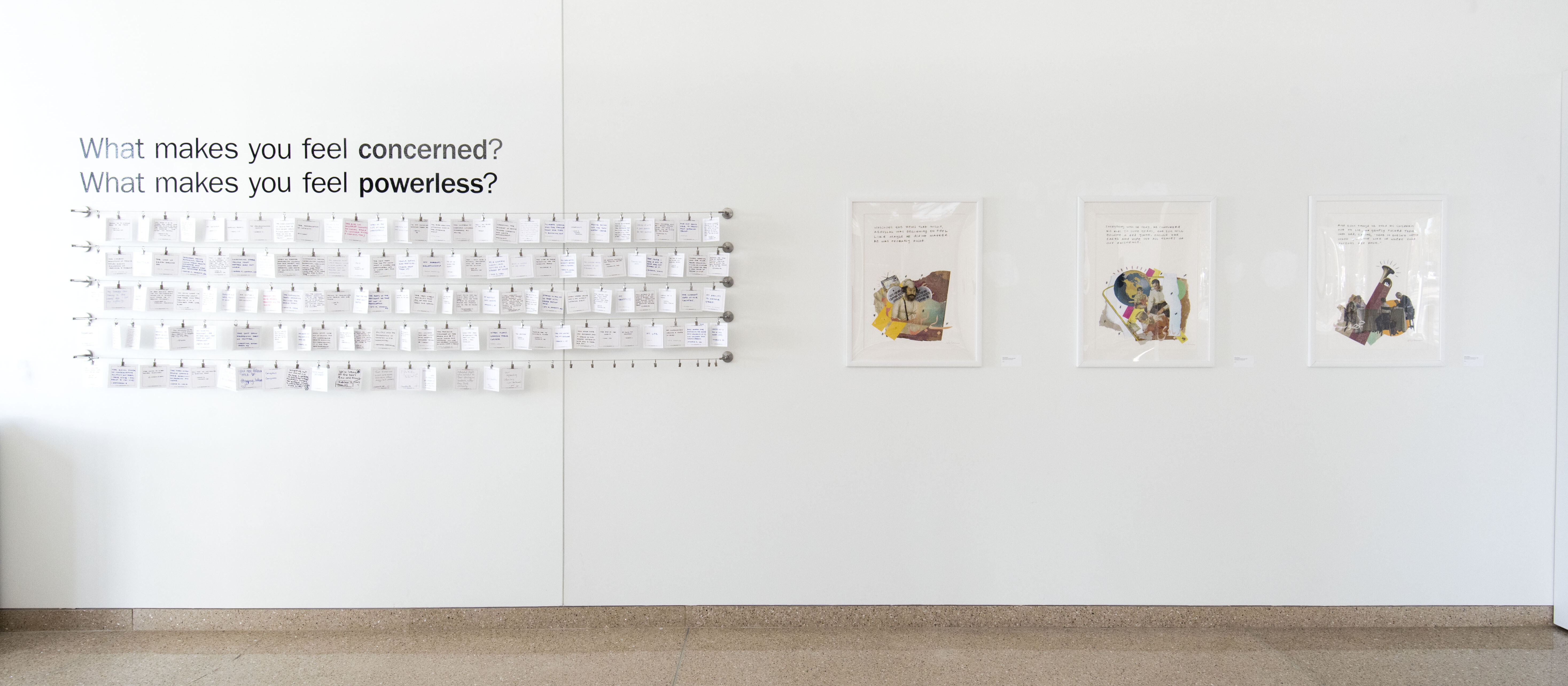 Installation view of the exhibition Concerned, but Powerless, by artist Safwat Saleem
Are you interested in showing your work at Vision Gallery or the Chandler Center for the Arts? We always accept exhibition proposals for both spaces and jury them on a rolling basis during the months of January and June. Please click the button below to access our submission form.
Interested artists are encouraged to contact gallery staff prior to submission with any questions they may have. Gallery staff can be reached at vision.gallery@chandleraz.gov and 480-782-2695.
Tips
Incomplete and improperly formatted applications may not receive a response
Small group exhibitions including 2-4 artists in different media organized around a common theme are more likely to be accepted than solo exhibitions. This benefits both the gallery and the artists as it attracts a wider variety of viewers, but still allows the artists to display a cohesive body of work, as opposed to individual objects.
Solo artists may still apply, but will be considered for both group and solo exhibitions.
The quality of your images matters. Make sure your photographs are in focus, well lit, and with a plain background. It is possible to take good photographs with your phone, but if you have a better option – use it! Here is a good tutorial for taking quality pictures of your artwork with a smartphone.
We do not have a budget for shipping artwork. If you live outside of Arizona, it may be quite costly to get your artwork to and from the gallery.
Take a look at our past exhibitions to get a feel for the kinds of shows we host.
If your primary goal is selling artwork, we might not be the right gallery for you. Although we are thrilled when artwork sells, our focus is on hosting engaging, thought-provoking exhibitions for our community to enjoy and not commercial sales.
The Vision Gallery offers its Vision Kids Programs in a variety of media and all classes are taught by local professional artists. The classes are offered to the Phoenix metropolitan community free of charge to the participants, and are underwritten by individuals, corporations, and grant funding.
The Gallery at the Chandler Center for the Arts is curated by the Vision Gallery as part of the Arts Center Division of the City of Chandler. Both galleries are non-profit art galleries managed by the Chandler Cultural Foundation and host six to eight exhibitions per year.
Vision Gallery in the News
The Vision Gallery, Gallery at the CCA, and Chandler's Public Art program are regularly featured in local media outlets including the SanTan Sun News, Phoenix New Times, AZ Redbook, and KJZZ. Read recent stories and find links here.
Sign up for our latest newsletter to find out about upcoming exhibitions and events.