Public Art
Since 1983, the Chandler Arts Commission has administered the city's Art in Public Places Program, commissioning and purchasing unique works of art for the enjoyment of Chandler residents and visitors.
Funding for these public artworks has been made available through the City of Chandler's Percent for Art Ordinance. One percent of limited capital improvement projects, primarily new buildings and parks, is allocated for the acquisition, commission and installation of public art.
Many pieces of the collection are located in municipal buildings and on street corners. The Chandler Arts Commission is also dedicated to placing new installations in area parks and other public areas throughout the city.
Turbulent Shade, by Ned Kahn, on the west side of Chandler City Hall. Installed in 2010 and purchased with funds provided by Chandler's 1% for the Arts ordinance.
The Vision Gallery offers its Vision Kids Programs in a variety of media and all classes are taught by local professional artists. The classes are offered to the Phoenix metropolitan community free of charge to the participants, and are underwritten by individuals, corporations, and grant funding.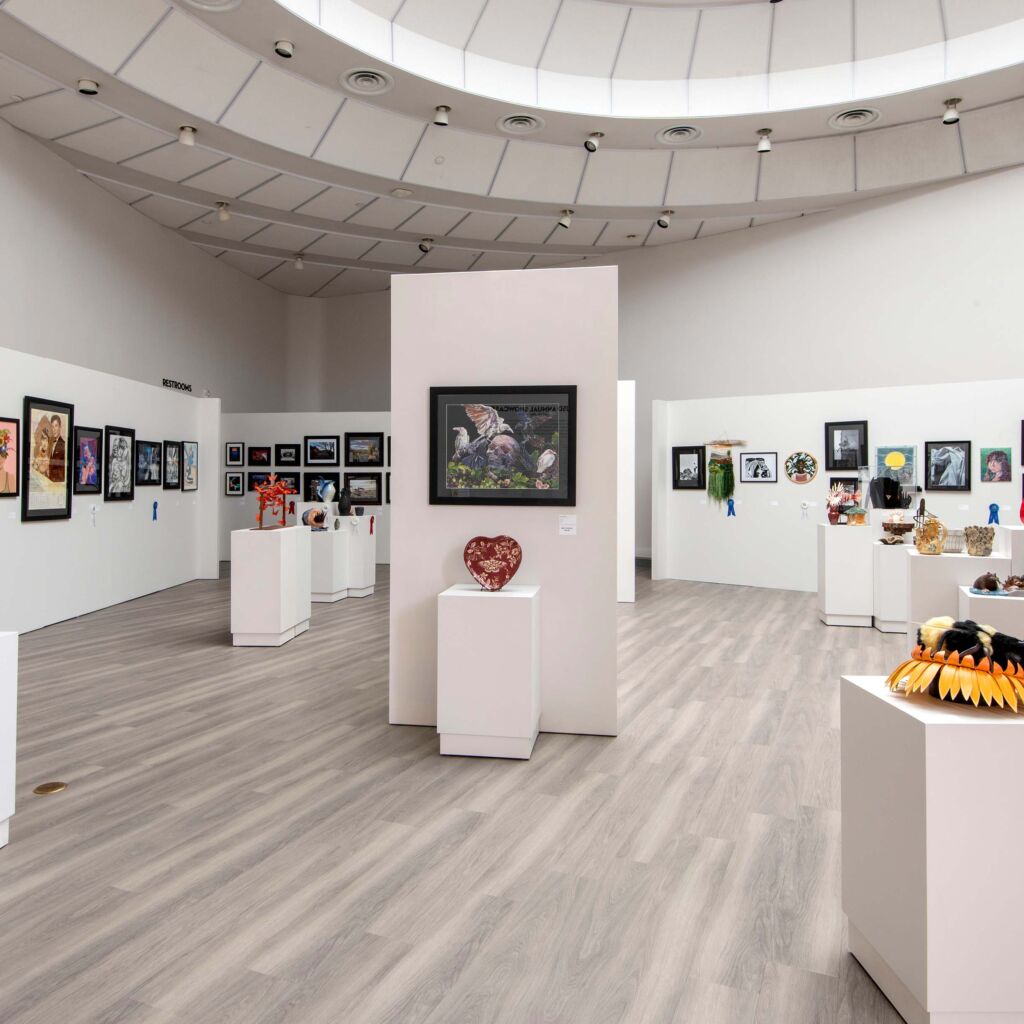 The Gallery at the Chandler Center for the Arts is curated by the Vision Gallery as part of the Arts Center Division of the City of Chandler. Both galleries are non-profit art galleries managed by the Chandler Cultural Foundation and host six to eight exhibitions per year.
Vision Gallery in the News
The Vision Gallery, Gallery at the CCA, and Chandler's Public Art program are regularly featured in local media outlets including the SanTan Sun News, Phoenix New Times, AZ Redbook, and KJZZ. Read recent stories and find links here.
Sign up for our latest newsletter to find out about upcoming exhibitions and events.