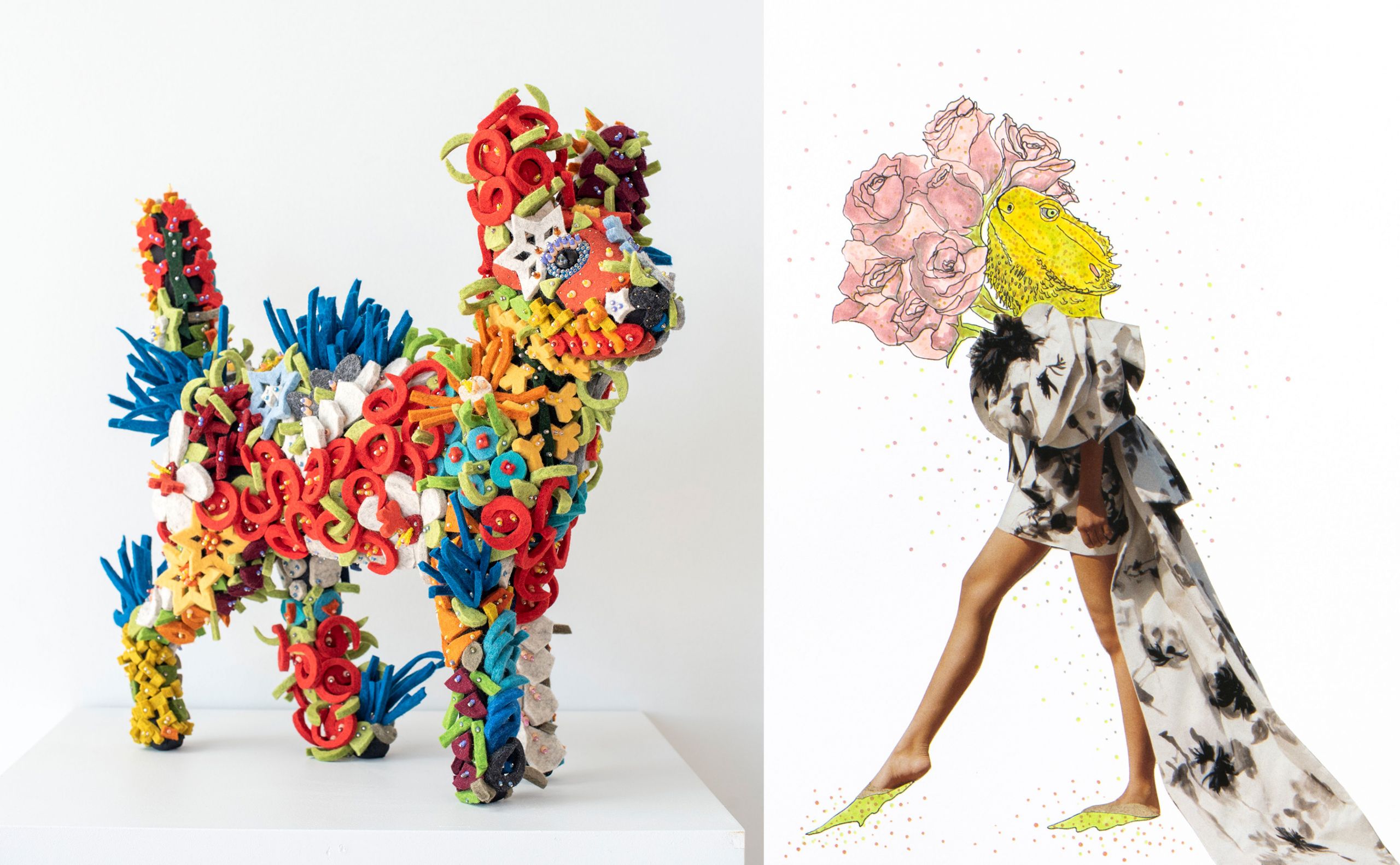 A Peculiar Nature: Artwork by Christy Puetz and Rebecca Blume Rothman
October 9, 2021

-

November 13, 2021

|

Free
Floating between familiar animals and unknown species, the creatures depicted in Christy Puetz and Rebecca Blume Rothman's work capture the viewer's imagination. In this colorful, provocative exhibition, these artists skillfully twist nature into unusual situations, drawing out the peculiarities and similarities between humans and animals. Through beading and tactile material, Puetz's fantastical, anthropomorphic, sculptures play in the ambiguous space between creepy and cute, evoking a sentimentality from the creatures. Rothman's collaged drawings add human features to wild animals, creating a surreal aesthetic that blurs the line between man and beast.
Combining the works of these two artists creates an air of ambiguity that references our own animal nature. Rather than forcing viewers to a conclusion or assumption, these artists leave room for gallery goers' interpretations. Maybe, in the end, what you will see in these works is shaped by your own relationship with the natural world, however odd or wonderful that may be.
Virtual Reception
Saturday, October 9, 4pm
Hosted via Instagram Live @visiongalleryaz
Missed the live virtual reception? No problem! We've saved it to our Instagram for you to watch any time.
Exhibition Photos