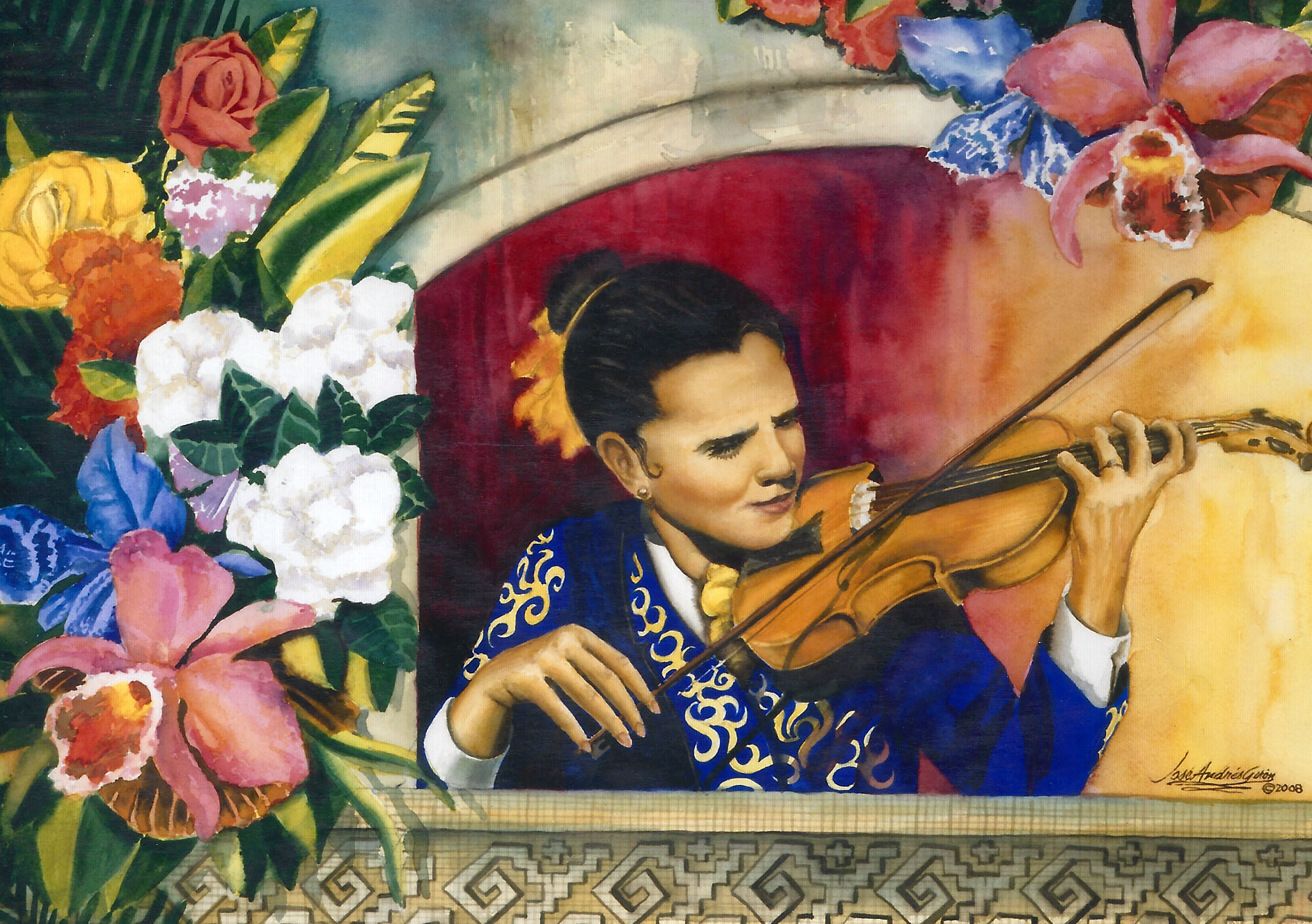 Escenas de Mexico
September 4, 2019

-

October 5, 2019

|

Free
Opening Reception with the Artist: Friday, September 6, 7 – 9 p.m.
Escenas de Mexico features new and recent work by Phoenix based painter José Andrés Girón. Using bold colors and a strong sense of humanity, Girón pays homage to many important aspects of Hispanic and Latino culture. Those with Hispanic and Latino roots can find comfort in scenes such as the traditional Mexican kitchen and mariachi musicians and instruments, and those without are invited to share in iconic images of daily Mexican life.
Image: José Andrés Girón, La Mariachi, watercolor on paper, 36″ x 48″, 2019.
Recepción de apertura con el artista: Viernes 6 de Septiembre, 7-9 p.m.
Escenas de México presenta obras de arte nuevas y recientes obras de arte del pintor José Andrés Girón, residente de Phoenix. Con colores atrevidos y un fuerte sentido de humanidad, Girón rinde homenaje a muchos aspectos importantes de la cultura Hispana y Latina. Aquellos con raíces hispanas y latinas pueden sentirse cómodos en escenas como la cocina tradicional Mexicana y los músicos e instrumentos de mariachi, y aquellos sin esas raíces están invitados a compartir imágenes icónicas de la vida cotidiana mexicana.
Imagen: José Andrés Girón, La Mariachi, acuarela en papel, 36″ x 48″, 2019.