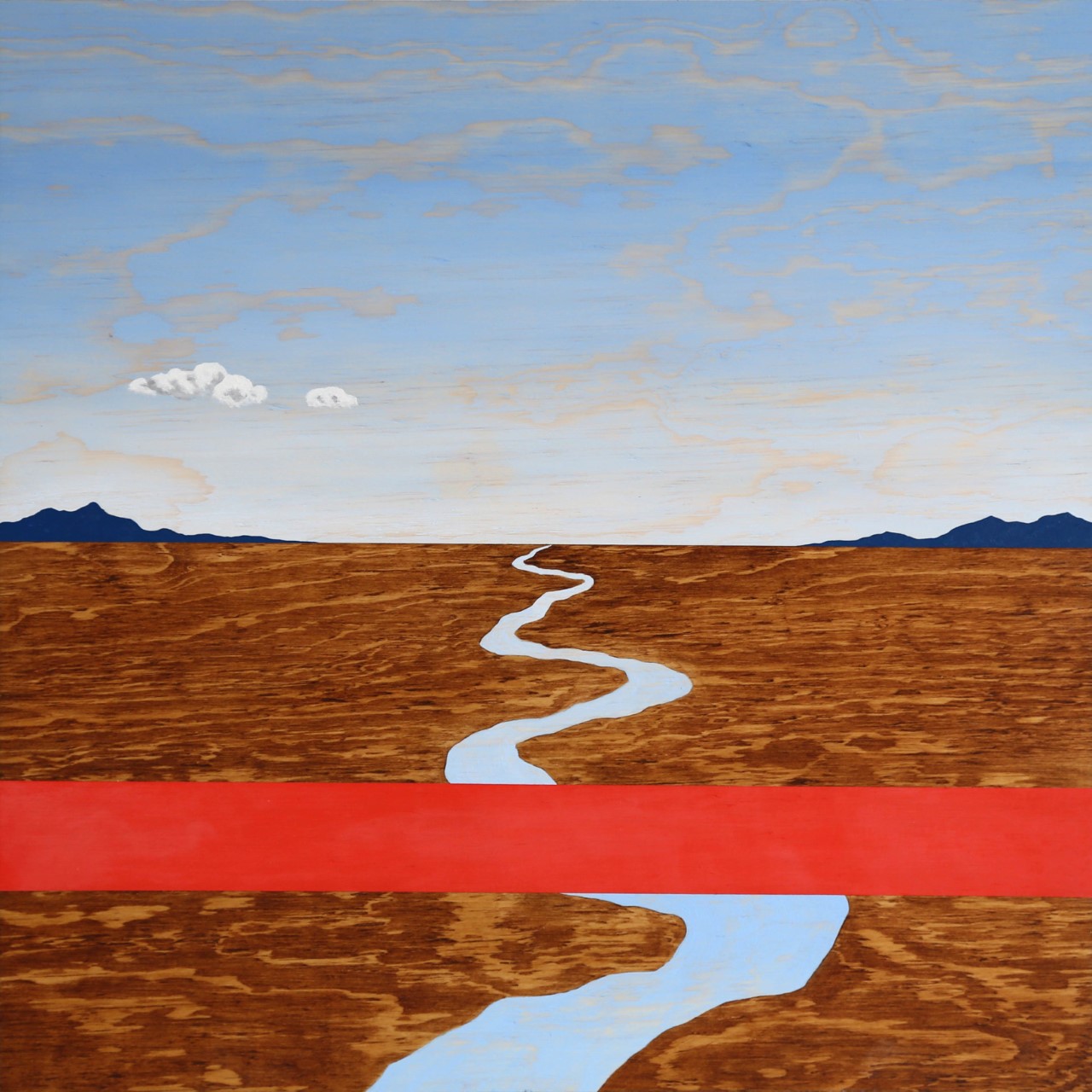 Gordon Skalleberg: Between There and Here
October 22, 2022

-

December 10, 2022

|

Free
You can never reach the horizon. As you approach it, it recedes, becoming infinite.
For painter Gordon Skalleberg, the horizon is almost spiritual, mystical. It evokes curiosity about the unknown. While many have journeyed across arduous landscapes and treacherous terrain, Skalleberg traverses the length of his canvas to resolve what makes the line between the earth and sky so beguiling.
When traveling through the desert Southwest, Skalleberg never tires of the liminal space between the hazy, distant mountains and the ever-shifting skyline. Where others might see a muted, monotonous backdrop, Skalleberg embraces the banality and finds beauty in the little moments— a branch slowly shifting in the wind, a change in cloud cover. The landscape appears to be in constant movement while simultaneously remaining the same.
Author Rebecca Solnit writes, "For many years, I have been moved by the blue at the far edge of what can be seen, that color of horizons, of remote mountain ranges, of anything far away. The color of that distance is the color of an emotion, the color of solitude and of desire, the color of there seen from here, the color of where you are not. And the color of where you can never go. For the blue is not in the place those miles away at the horizon, but in the atmospheric distance between you and the mountains." Skalleberg's paintings capture this confounding pull of the far away, and the longing to understand the difference between there and here.
Gallery Guide
Explore further into Between There and Here with our Gallery Guide! This printable postcard features a link to a presentation exploring the themes of the show, puzzle activities, a craft to do at home, and a discussion question. Printed copies are available for free at the Chandler Center for the Arts for the duration of the show.