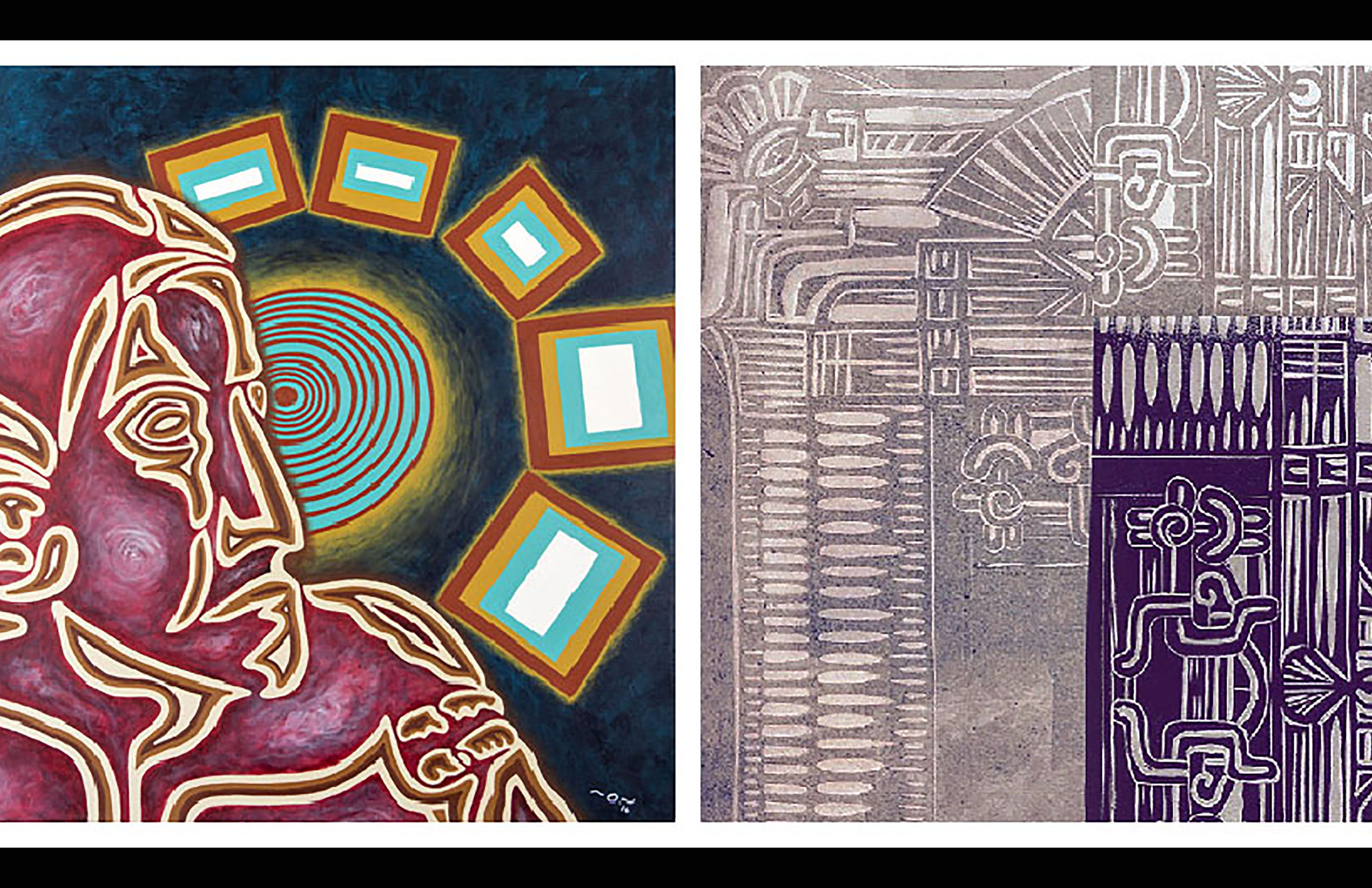 Ida y Vuelta: There and Back
August 30, 2018

-

October 6, 2018

|

Free
Reception and artist talk: September 8, 6:00 – 8:30 p.m.
In celebration of National Hispanic Heritage Month, the Gallery at CCA is proud to present Ida y Vuelta: There and Back, an exhibition featuring the work of printmaker and performance artist Diana Calderon alongside the paintings and photographs of Oliverio Balcells. Both artists create imagery inspired by Mexican history, heritage, nature, and culture and personal migration, which takes visitors on a visual trip across the border into a country rich with tradition. Experience the historical colors, patterns, textures and shapes of Mexico, seen with contemporary eyes.
En celebración del Mes de la Herencia Hispana Nacional, la galería de CCA se enorgullece en presentar Ida y Vuelta: There and Back, la exposición que presenta la obra de la artista Diana Calderón junto con la fotografía y pinturas del artista Oliverio Balcells.
Ambos artistas crean obras de arte visual inspiradas en la historia de México, el patrimonio, la naturaleza, la cultura y la migración personal, lo que lleva a los visitantes a un viaje visual a través de la frontera y hacia un país rico en tradiciones. Les invitamos a hacer un recorrido por los colores, patrones y las texturas históricas de México, vista con ojos contemporáneos.
Images: 
Left: Oliverio Balcells, Nuestra Tradicion Teuchitlan, 2017, oil on canvas, 30" x 30"
Right: Diana Calderon, Patrones Variaciones, 2017, linocut print, 12" x 12"