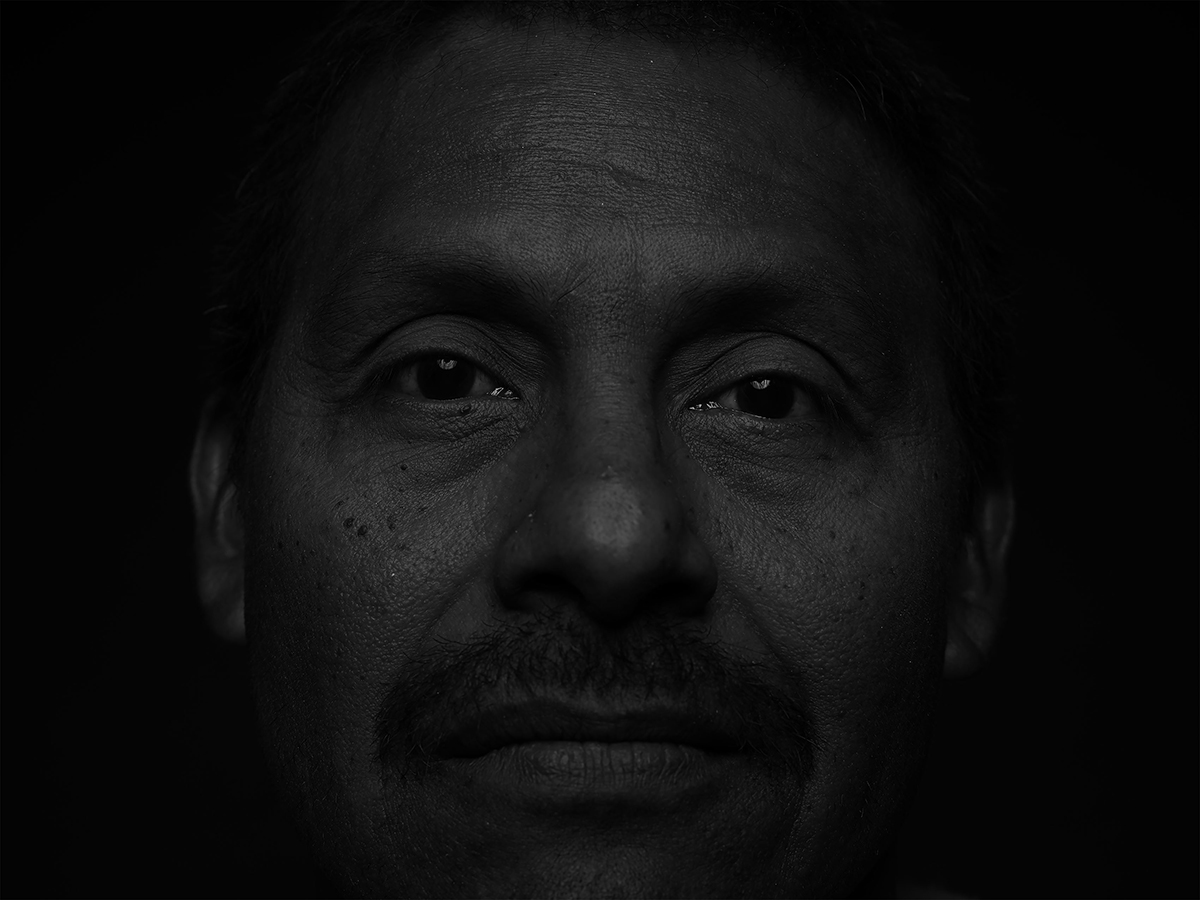 Los Americanx
October 10, 2020

-

November 14, 2020

|

Free
Nobody claims me so I claim myself.
– Edgar Cardenas
For most of his life, Edgar Cardenas has lived in the interstitial space between his two personas—Mexican ethnicity and American nationality – oscillating between the pride of his fluid identity and frustration of being ostracized from one or both cultures. In this series, Los Americanx, Cardenas illuminates other disenfranchised individuals who have also grappled with their identity and struggled to be seen. The subjects in the series are from varying backgrounds—hyphenated Americans, immigrants, and refugees — primarily from Mexicantown* in Detroit, Michigan.  As Cardenas started to interact with the residents of this vibrant neighborhood and learn about their experiences, he began to realize that they too grapple with understanding their place in the fabric of the United States.
Knowing he wanted to tell their stories, Cardenas picked up his camera and started taking photographs of the residents in Mexicantown. The sitters came from all racial, ethnic and socio-economic backgrounds.  In each photograph, the sitter appears to fade into the deeply saturated black background; rendering them nearly invisible to the naked eye. To explore the faces of the individuals, Cardenas provides small, narrow focused flashlights throughout the gallery space. With the small flashlights, the viewer must step closer to the images creating an intimacy between the sitter and viewer, if only momentarily. As the flashlight scans the images, it brings to light the beauty of a human face with all of its wrinkles and freckles. Yet as the light hits the image, their identities can no longer be hidden or blend into the backdrop. They are exposed. As a result, the flashlight serves a dual purpose: to celebrate the often overlooked individuals in society and call to question the surveillance and policing of these bodies because of their presumed ethnicity.
With Los Americanx, Cardenas invites viewers to think more deeply about identity and what it truly means to be American.
*Mexicantown is a historically Latino neighborhood in Detroit, Michigan. It grew out of the influx of primarily Mexicans and other Latin Americans who moved to the area in the 1920s in search of work. Today, immigrants and refugees from around the globe now call Mexicantown their home.
Image: Edgar Cardenas, #694, Pigmented inkjet print