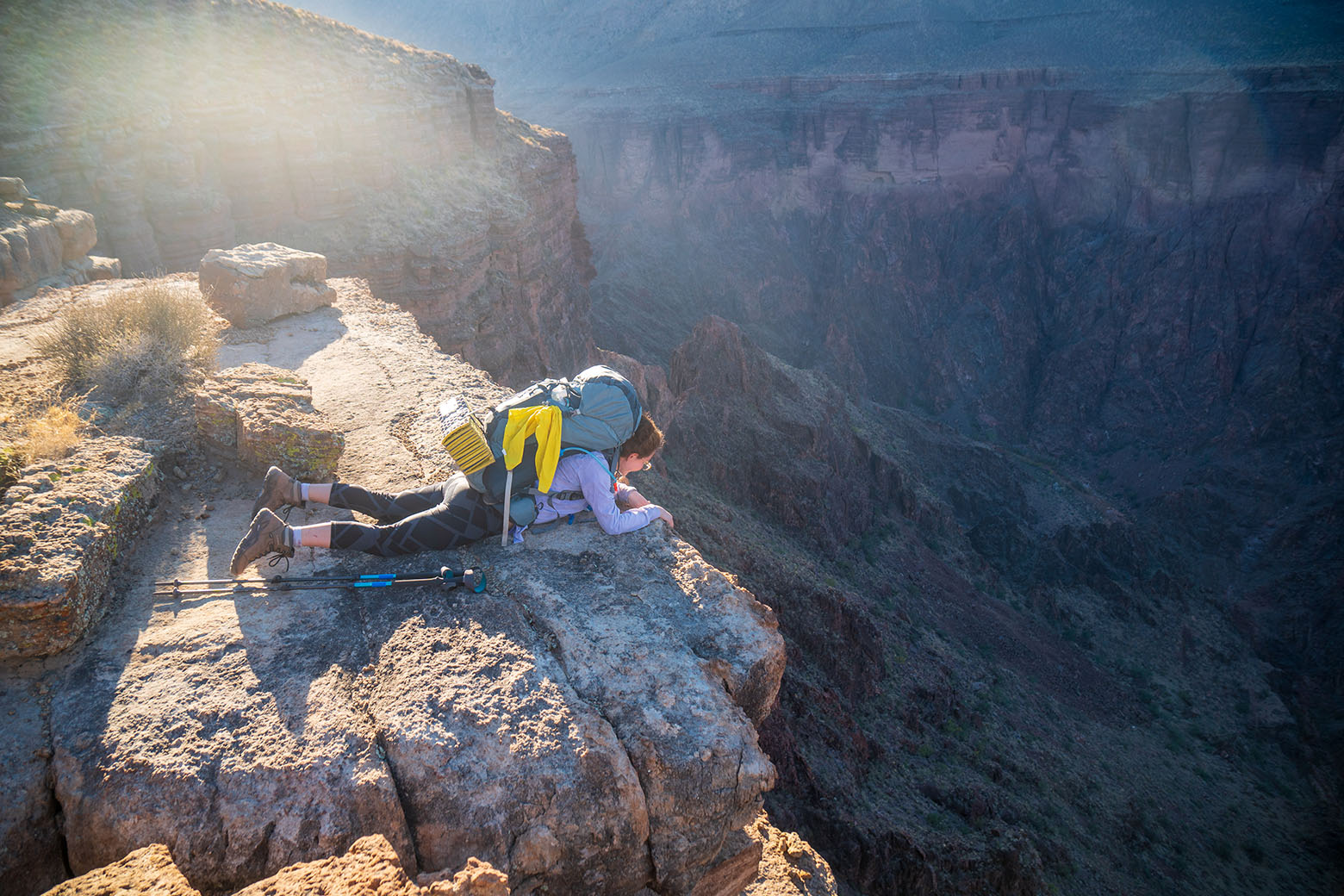 Take a Hike
May 15, 2021

-

August 14, 2021

|

Free
As the pandemic gripped the nation in 2020, people of all different backgrounds searched for ways to safely venture out of the house and take a break from the pressures of daily life. One activity that allowed people in the Phoenix Valley and beyond to social distance and exercise at the same time was to hit the trails. While more experienced hikers may have sought out new trails or new ways to engage with familiar areas, more novice hikers were also able to safely and respectfully enjoy longer adventures with the help of education materials that were widely shared.
For Take a Hike, the Chandler Galleries invited artists to share their appreciation and experiences of hiking the myriad trails across Arizona and further afield.  Vision Gallery hopes this exhibition will foster a love and appreciation for the parks, forests, and waterways that constitute our public lands.
Exhibiting Artists
Laura Ashton, Parker Barfield, Laura Brennan, Holly D. Brewster, Debborah Charboneau, James Cowlin, Paula Driscoll, Ariana Enriquez, Marvella Frey, Marty Gatrost, Carrie Jackson Glenn, Goldwoman, Alicia Green, Caroline Karcher, Cassandra Katsuleas, Stacy Marko, Linda McCurry, Karina McMillan, Meriadoc, Morgan Moore, Parul Naresh, Andrew Lincoln Nelson, Vanessa Ortiz, Cheri Reckers, Rotem Reshef, Pamela Shearer, Leanne Smith, Jen Urso, Diego Vallejos, Hyewon Yoon
Header image by Martin Gatrost
In-Person Reception
Join us for an opening reception on Saturday, May 22 from 4pm to 6pm! Visitors are invited to walk between both exhibition venues to experience the full show. We ask that visitors maintain social distancing policies and wear face coverings while in either gallery.