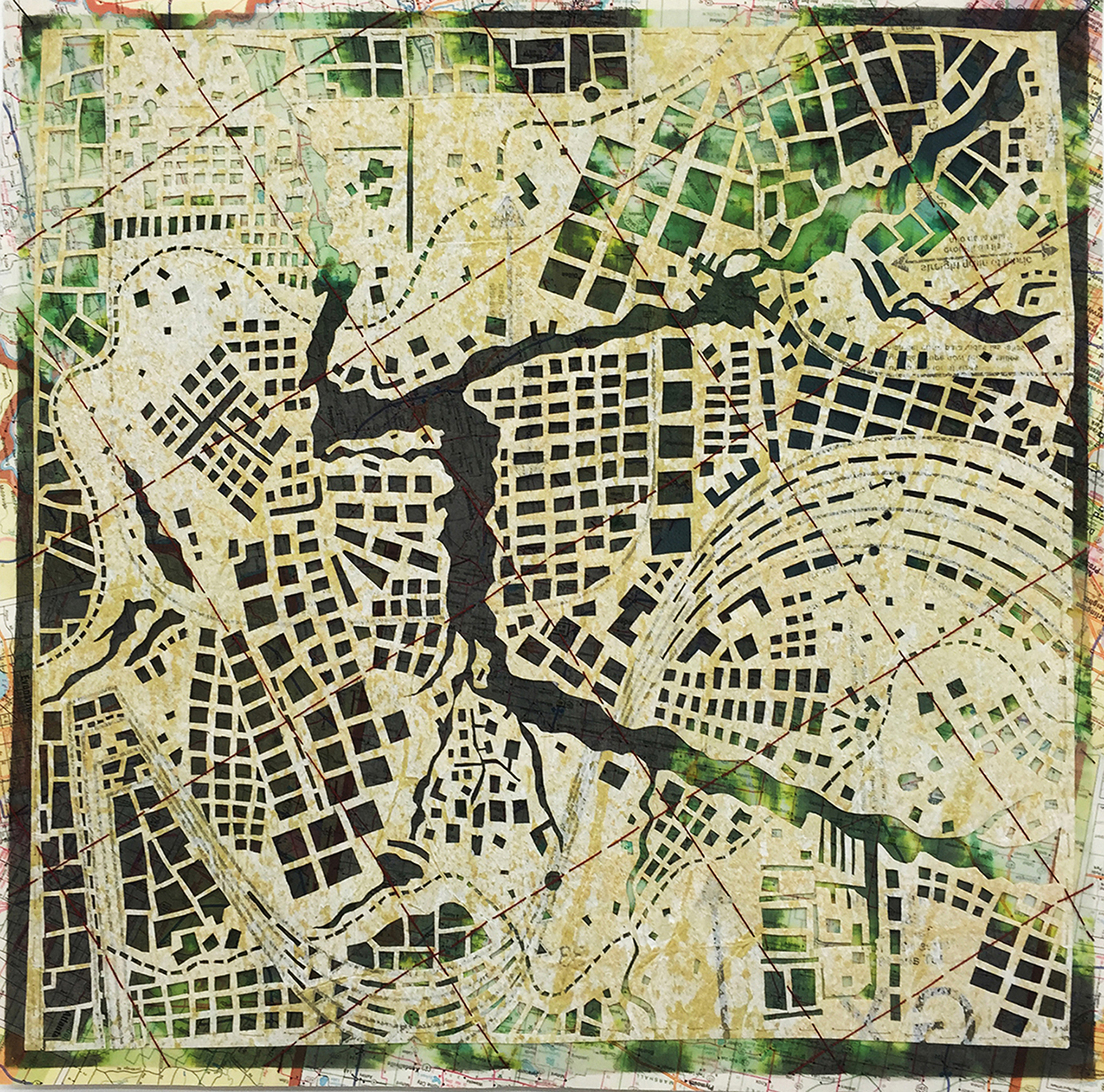 Art Quilts XXVIII: Breaking Rules, Honoring Tradition
November 18, 2023

-

January 12, 2024
Art Quilts XXVIII: Breaking Rules, Honoring Tradition
Deadline: Monday, September 11 at midnight MST
Exhibition: November 18, 2023 – January 12, 2024
Juror: Shelly White
Are you a rule breaker always pushing boundaries for innovation or a traditionalist who believes in tried-and-true methods? Do you do both? Artists are encouraged to think broadly about this theme. We welcome artists to interpret the theme in a variety of ways, including applying it to physical techniques, materials, construction methods, personal narratives, or commentary on social, cultural and political concerns. For this call, artwork will need to fit the SAQA (Studio Art Quilt Associates) definition of an art quilt: "A creative visual work that is layered and stitched or that references this form of stitched layered structure." In addition to traditional quilting fabrics, materials may include alternative substrates like wood, paper, or metal. All submissions – traditional, unconventional, or a combination of both – will be considered for craftsmanship, originality, design, and concept.
For our 28th annual Art Quilts exhibition, fiber artists from across the country and abroad are invited to submit to this annual exhibition of contemporary art quilts, showcasing some of the finest textile art on display in the Southwestern United States. This exhibition will take place at the Vision Gallery and is expected to draw hundreds of visitors to experience quilting as an art form.
ABOUT THE JUROR
Shelly White is a Fiber/Mixed media artist and museum-arts educator. Using hand-dyed and printed textiles, found papers and maps, she creates contemporary artworks that honor the spirit of traditional quilting. Within the concept of navigation, her work addresses ways in which we move through and across real and imagined geographies and the emotional passage of time. Current works express efforts to make sense of unsettling events, overcome personal obstacles and call out environmental concerns. Transparency, the stitched line, and color are key elements.
Ms. White studied surface design techniques in the School of Art at Arizona State University focusing on Shibori (Japanese dye methods), screen and relief printing on fabric. Three residencies at Playa, (Oregon) and multiple classes with other fiber artists have provided opportunities for new directions in artmaking. As a Museum Educator, White taught and developed arts-based educational programs and special events in museum settings for more than 30 years. Making art with children and families led her to embrace creative problem-solving in her own work.
Based in Arizona, White works from her home studio, exhibits in local and national venues and is active in the fiber arts community. She is currently Education Specialist for Mesa Contemporary Arts Museum in Mesa, Az.
https://shellywhitestudios.com/