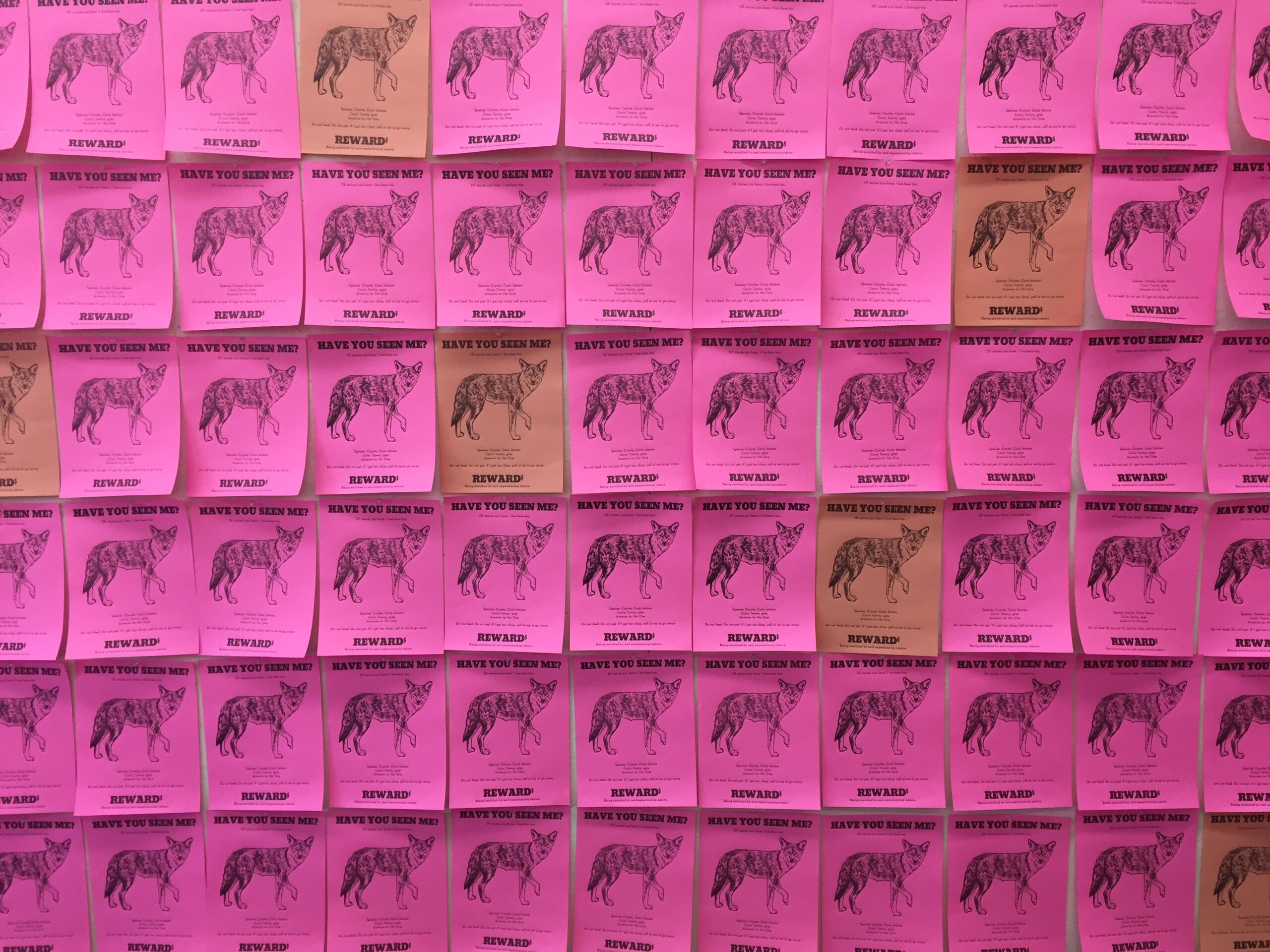 Nuance/Nuisance
December 9, 2023

-

February 3, 2024

|

Free
In the overwhelmingly urban Phoenix Valley, the cacti and coyote of the desert can often feel distant – like a backdrop to our daily lives. As we drive air-conditioned cars between air-conditioned houses and air-conditioned jobs, the environment can go woefully unnoticed and sometimes unappreciated, even if it is physically close. The artists in Nuance and Nuisance invite viewers to roll down their windows and connect with the natural world that surrounds them.
When Daniella Napolitano moved here from the Southeast, she was surprised to learn that many of the long-time residents she met could not name a single native animal. In response, she created prints and posters that use humor to call attention to the local fauna. Arizona native Gina DeGideo's photo installations exude a sense of meditation while moving throughout the landscape as she pays homage to the overlooked parts of her natural surroundings. Rebecca Pipkin's site-responsive work methodically documents the effects of illegally dumped plant waste in the South Mountain Preserve. The stark contrast between native and non-native flora evident in her artwork highlights the impact we have on nature.
We all exist as creatures in an ecosystem, whether we think about it or not. So, the next time you're hiking a trail, on a walk in your neighborhood, or even just sitting on your patio, take a moment to reflect on your connections to your surroundings, and what affect you would like to have on them.