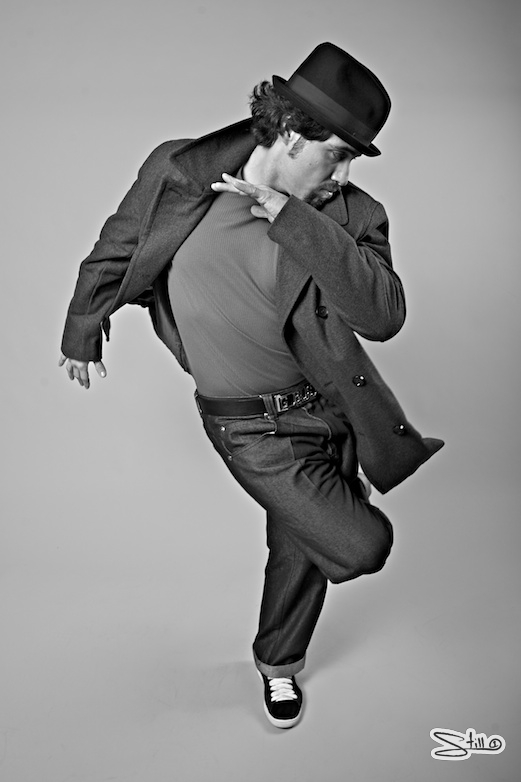 Break Dancing with Godoyski
October 23, 2021 @ 1:00 pm

-

2:30 pm

|

Free
Parents, do your kids enjoy hip-hop and learning new dance moves? Breakdancing with Godoyski may be the class for them! On October 23rd join artist Miguel Godoy aka Godoyski in this fun and educational class that's all about hip-hop, movement, and most importantly, break dancing. In this high-energy class, kids will have the opportunity to learn some elementary break dancing moves as well as a little bit about the history of this dance genre. This event is presented in conjunction with Abstracting Identity: Artwork by Miguel Godoy. Class offered at no charge for kids age 6-16, limit 15. This class will take place in-person at the Chandler Center for the Arts in the Bogle Theater. Sign up at the button below!
About the Exhibition
While you're at the Chandler Center for the Arts, check out Miguel Godoy's exhibition, Abstracting Identity! As a Chicano kid growing up in a military family, Miguel Angel Godoy struggled to find a community as he moved from base to base. That changed when he was introduced to Hip-Hop culture and the breaking (breakdancing) cypher, where he found a community to connect to.  Over time, Godoy's interests evolved from breaking and graffiti to mural art, which led him to pursue an MFA in Painting and Drawing at ASU. As he navigated his MFA program and identity formation as a graduate student, his canvases morphed from square to round, emulating the circular breaking cypher where he felt most at home. Abstracting Identity at the Chandler Center for the Arts presents Godoy's ongoing exploration of who he is and where he belongs.