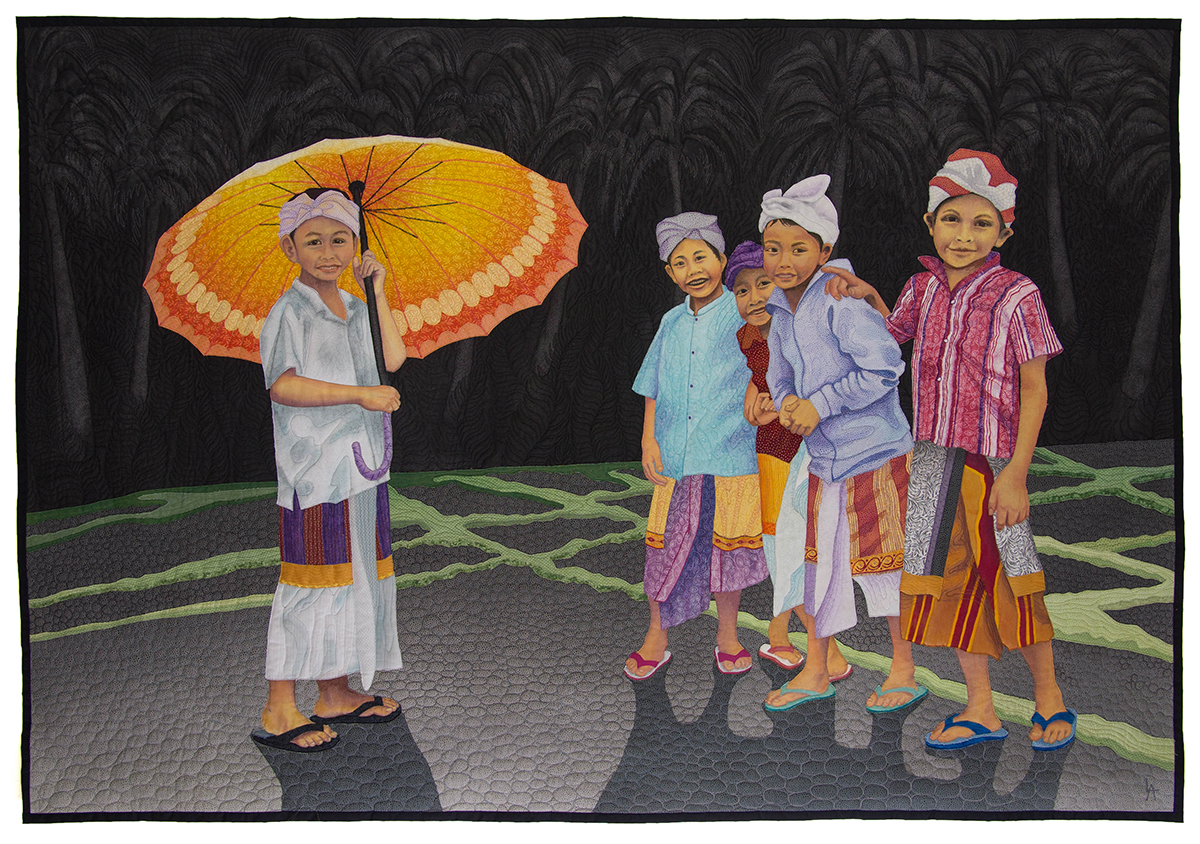 Linda Anderson: Common Threads
November 20, 2020

-

December 31, 2020

|

Free
Virtual Reception with the Artist: Friday, November 20 at noon via Zoom
Linda Anderson's quilts tell the compelling narratives of people from many cultures around the world using images gathered from her travels. Her realistic depictions celebrate the ordinary moments of people's lives that often go unnoticed, capturing the essence of the humanity we all share. Anderson's quilts encourage us to connect across physical and cultural divides.
Working in her studio in San Diego, she uses fabric, thread and paint to create her impactful fine art quilts. Her contrasting use of vibrant colors in the foreground against the darker background draws the viewer in to appreciate the incredible brush work and delicate stitching that make up the pieces. These artistic details add richness and intricacy to Anderson's quilts in the same way that the quiet moments depicted add to the fabric of our lives.
Anderson studied at Otis Art Institute of Los Angeles County where she earned a BFA and MFA in Drawing. Her work has been featured in numerous national and international exhibitions; in 2019 she won Best in Show for her piece Velvet Flowers in Art Quilts XXIV at Vision Gallery.
Image: Linda Anderson, Bali Boys, hand painted cottons, raw edge applique, machine stitched and quilted. 59″ x 41″