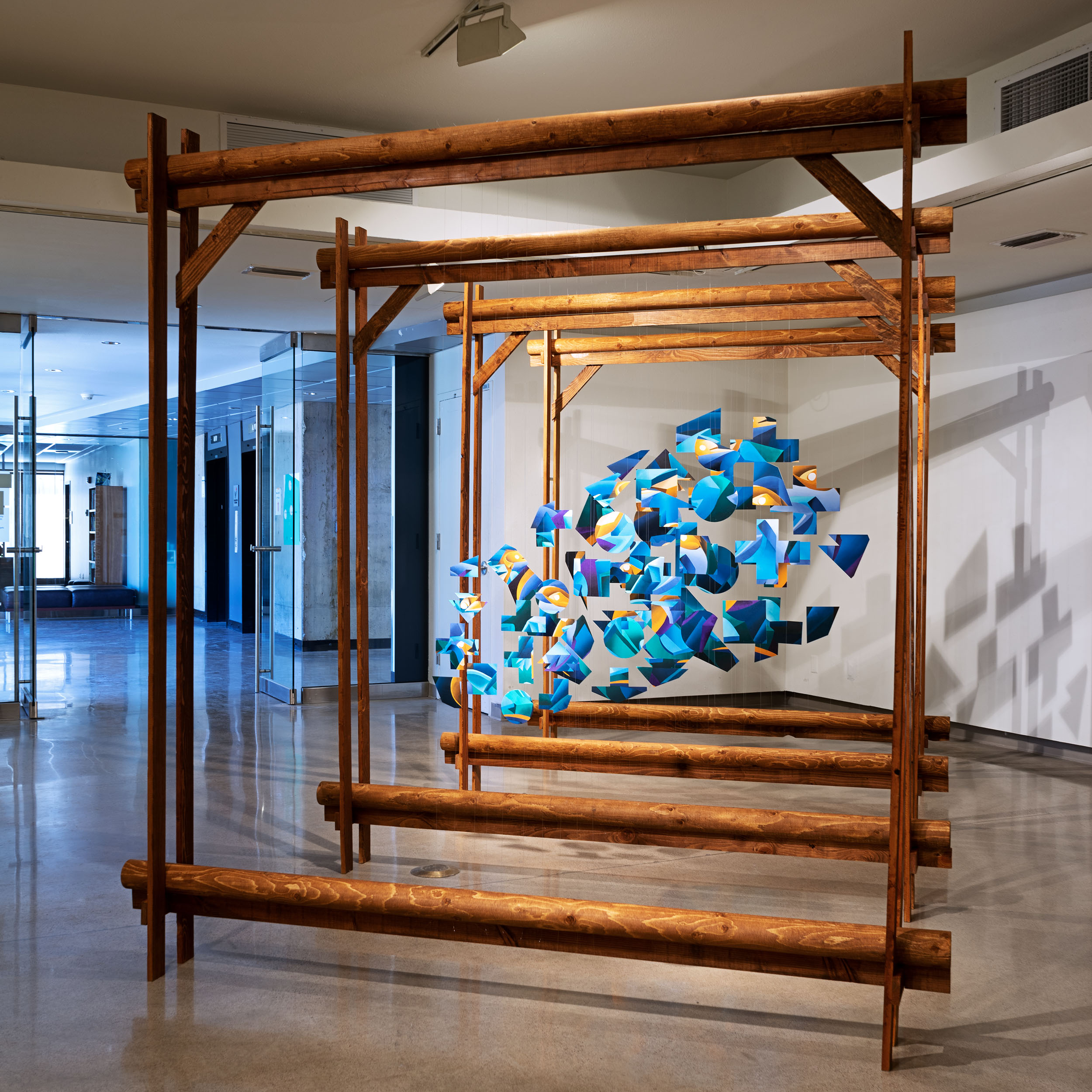 Daniel Nez: Fractal Lineage
February 11, 2023

-

April 15, 2023

|

Free
How do you visually tell a story that has been passed down from generation to generation? Diné artist Daniel Nez takes on this challenge in his large-scale loom structures that display fragments of complete paintings. The fractal pieces represent the stories told by Diné elders about the history of their people. The deconstructed narratives urge viewers to explore the installations until they reach a vantage point where all the components align to create a full picture.
Daniel Nez is of the Water's Edge Clan, born for Red Running Into Water, his maternal grandparents are the Tangle Clan, and his paternal grandparents are the Water Flow Together. He is an interdisciplinary artist whose work focuses on the continuation of traditional Diné (Navajo) culture through visual depictions of oral narratives. Growing up in a small town in the Diné reservation, he noticed the dilution of traditional knowledge as he traveled further from his home in search of education. His desire to preserve, share, and continue his culture has led him to visually express oral stories that captivate and engulf his audience. Creating a visual narrative, he hopes to continue the preservation of his culture while simultaneously educating others on Diné culture.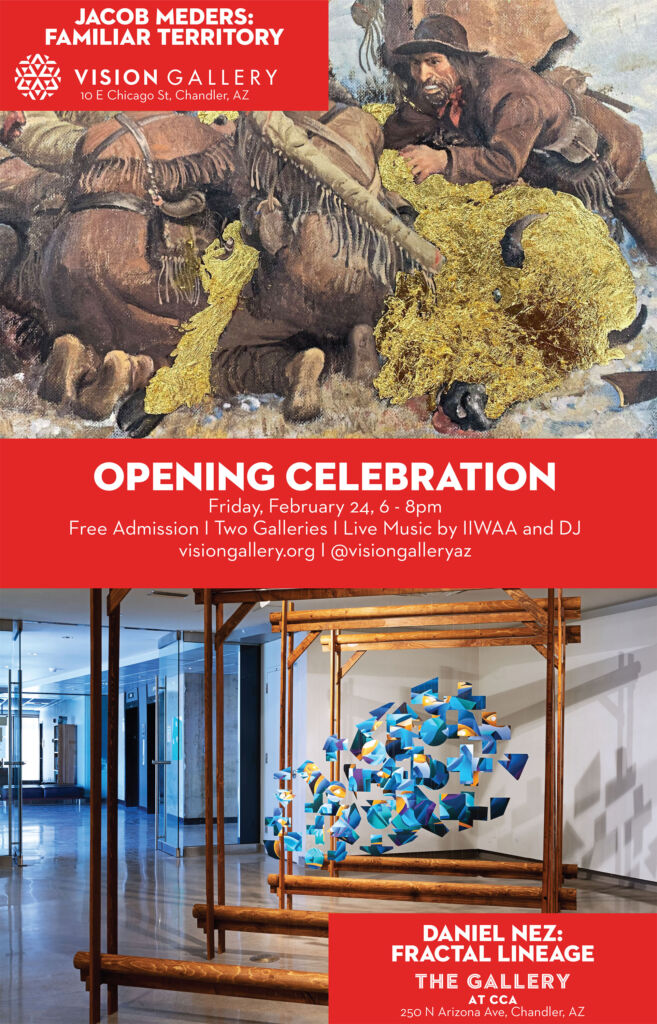 Opening Celebration
Friday, February 24, 6 – 8pm
Join us for the opening celebration for exhibitions in both of our gallery spaces! View Jacob Meders: Familiar Territory at Vision Gallery and Daniel Nez: Fractal Lineage at the Chandler Center for the Arts, with a short 10-minute walk separating both galleries.
Enjoy live music from a DJ at Vision Gallery from 6 – 7pm, and a performance by IIWAA at the Gallery at CCA from 7 – 8pm. Refreshments provided, and a cash bar will be available at the Chandler Center for the Arts.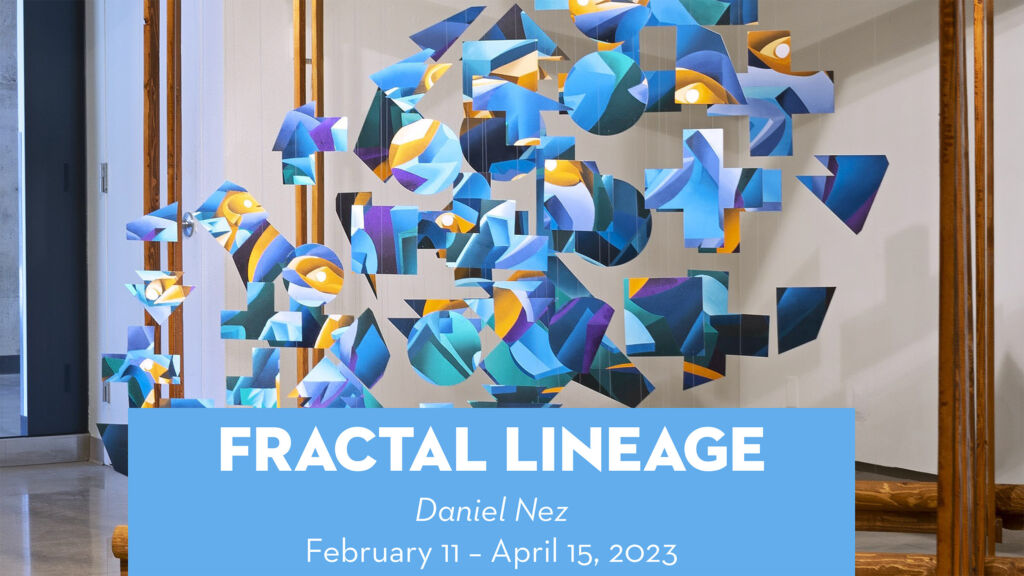 Gallery Guide
Explore the themes in Fractal Lineage and learn more about Diné creation stories through our Gallery Guide!