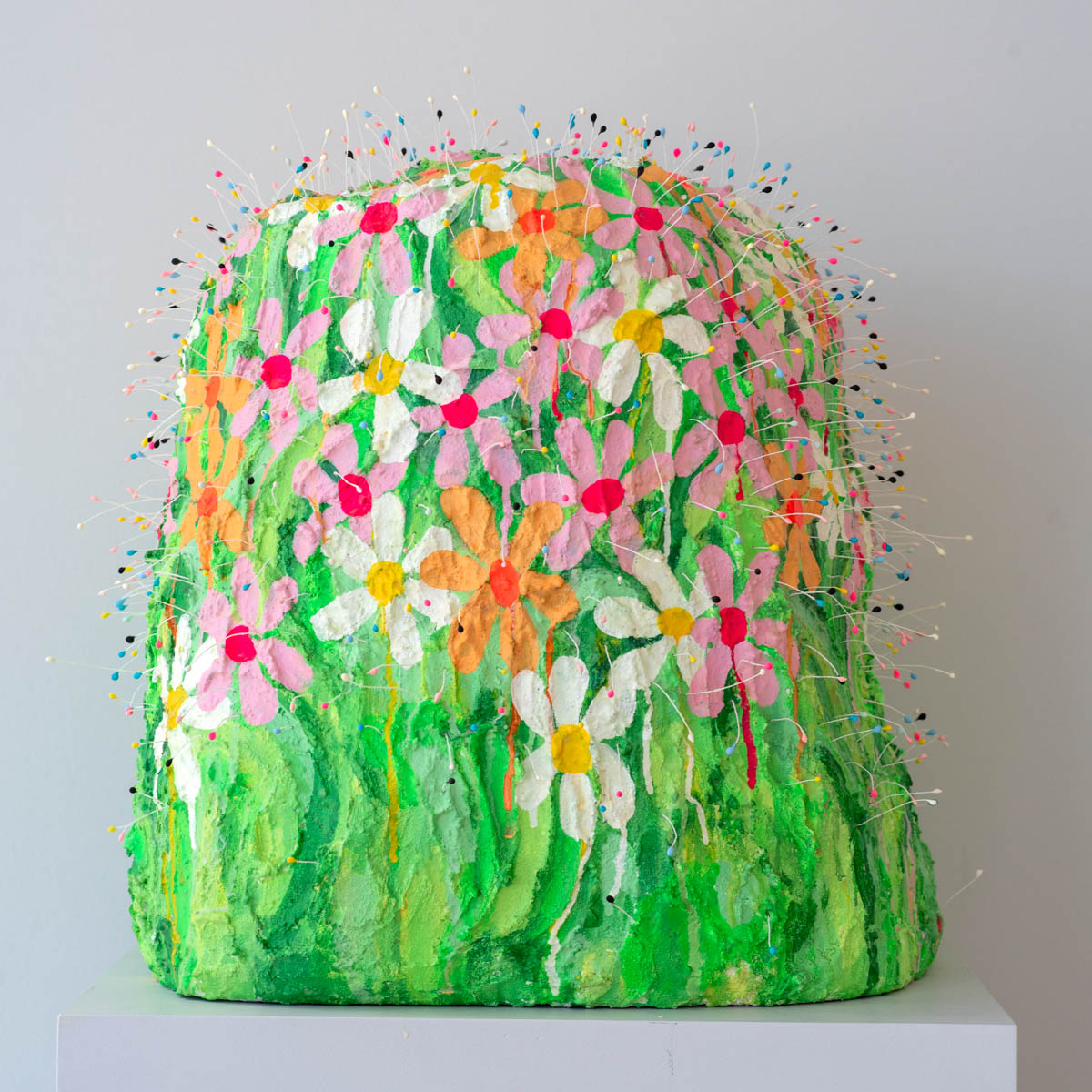 Radical Happiness: Lex Gjurasic
January 15, 2022

-

April 15, 2022

|

Free
Over the last year and a half, the pandemic has left many people in emotional limbo. As a result, many have sought out coping mechanisms both old and new. Tucson-based artist Lex Gjurasic has stayed buoyant by continuing to do what she has been doing for decades—creating art at an extraordinarily prolific pace. Gjurasic's recent Flower Mounds series hearkens back to her childhood, when she found herself in the hospital quite often and soothed herself by obsessively getting lost in the inner world of her imagination. As an adult, she now activates her passion for drawing flowers to combat anxiety, which propels her practice and improves her mental health. Through her obsessive process, Gjurasic actively strives towards radical happiness and hopes that others might also find levity and a path to joy – so c'mon and get happy, y'all!
Exhibition Programming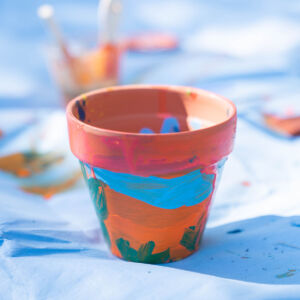 Make and Take: Painted Flower Pots
Saturday, February 26, 1-3pm
Chandler Center for the Arts
On Saturday, February 26 from 1-3pm, meet artist Lex Gjurasic and paint your own flower pot inspired by Radical Happiness at the Chandler Center for the Arts! Once your pot is painted, representatives with the Maricopa Native Seed Library will help you plant it with seeds for a native plant to take home. All ages welcome, and all supplies provided. This activity is self-led and first come, first serve until supplies run out.
This event is inspired by Radical Happiness by Lex Gjurasic, which showcases Gjurasic's colorful art that she makes to improve her mental health. Come meet the artist and see the exhibition during this fun event!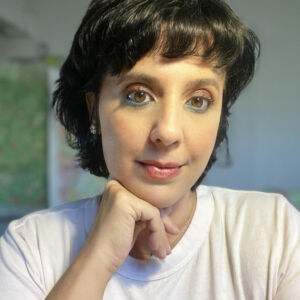 Artist Talk with Lex Gjurasic: Finding Levity through Creativity
Thursday, March 31, 5:30pm MST
Virtual via Zoom
Get a peek inside Radical Happiness artist Lex Gjurasic's head! On Thursday, March 31 at 5:30pm Gjurasic will host a virtual artist talk sharing insights about her creative process, material techniques, and using artwork as a meditative, therapeutic practice. This event is free and will take place via Zoom. Please register at the button below to receive the link to participate.