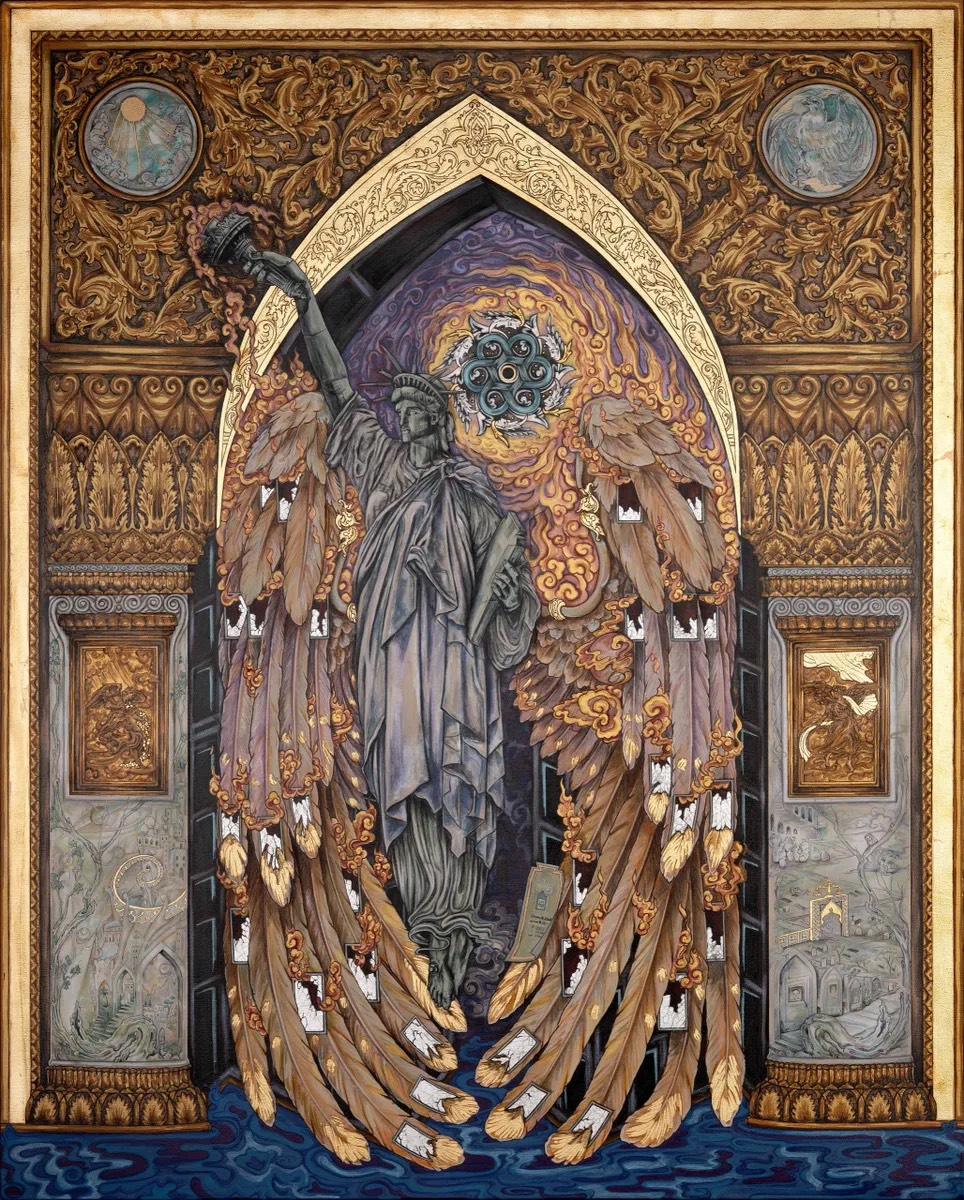 Unbound
August 26, 2023

-

November 9, 2023

|

Free
Image courtesy of Diyar Al Asadi
There is an unspoken sense of responsibility shouldered by artists who are people of color. Every piece these artists make is a story first told during the creation process, and then again when reimagined through the eyes of viewers. While each work remains the personal expression of an individual artist, it also becomes representative of a community – the voice of many.
For these artists, it becomes second nature to take on the role of representative in addition the role of creator. Outside of their communities, they know their work will always be experienced as a window into what can feel like another world. While there is a satisfaction in fulfilling this role and welcoming viewers into these unique experiences – whether joyous or uncomfortable – we must not forget the beauty and joy that comes purely from the act of creating.
Across the variety of media represented within this show, what unites these artists is the level of personality present in their work. While each artist has a practice of embedding their culture and history within their work, the pieces bring forward the artists as individuals and show us what they find beautiful and meaningful.  These paintings, sculptures, photographs and videos invite viewers in close and reveal something new each time. The artists have, if just for a moment, become unbound from the responsibility of representation and allowed themselves to be not just representatives for their communities, but themselves.
Curated by Alison Auditore
Exhibiting Artists:
Diyar Al Asadi
Katherine Del Rosario
Piersten Doctor
Ashley Macias
Farnaz Mansouri
Brianna Noble
Maria Rivas
Rembrandt Quiballo
Cora Quiroz
Opening Celebration
Friday, August 25, 6-8pm
Mark your calendars for our opening celebration for this exhibition!